Did you know?
Vitiligo and Leucoderma are white patches. They look the same but the cause is different. Vitiligo may be autoimmune in which, the immune system attacks the body's skin producing cells (melanocytes). Thus, the skin loses its pigment/colour and hence the white patches. While, Leucoderma generally occurs after any physical injury like a cut, burn or any unhealed wound which turns into a white patch and does not re-pigment gradually. 75-85% of persons with Vitiligo/ Leucoderma do not have a positive family history. Effect of treatments varies from person to person. There are treatments but no common specific cure. The exact reason behind Vitiligo & Leucoderma remains unknown.
Know more through our blog
Check out our Instagram Stories
About Us
#SupportVitiligo is an awareness platform aiming at sensitizing people about Vitiligo/Leucoderma and supporting people with Vitiligo/Leucoderma across the world, thus building mindsets inclusive of all diversities. This is done through the knowledge base and supportVitiligo also engages directly with people. We are actively spreading awareness in the form of the #SupportVitiligo campaign, awareness talks/sessions etc. If you wish to sensitize your school/college/organization about Vitiligo/Leucoderma then you can write to us at [email protected].
Do you want to
#
Support
Vitiligo?
Show your support towards spreading awareness about vitiligo.
You need to follow these 2 simple steps.
1. Click a pic of yours like the ones shown below, with the below text.
Smiles are contagious; white patches are not!

I #SupportVitiligo, Do You? To #knowvitiligo, you may visit www.supportvitiligo.org
2. Share that pic on social media (Facebook, WhatsApp, Instagram, Twitter etc.), along with the following hashtags.
Click, share and tag your friends! TIA :-)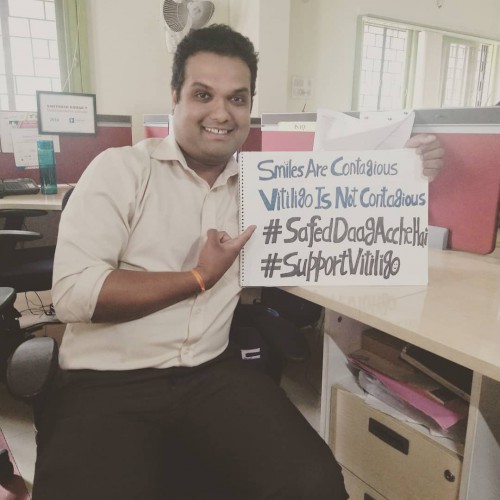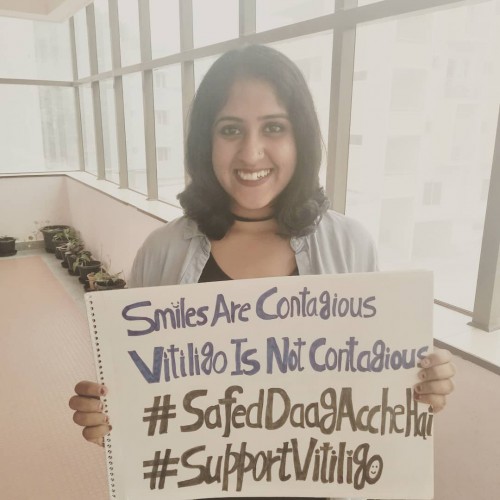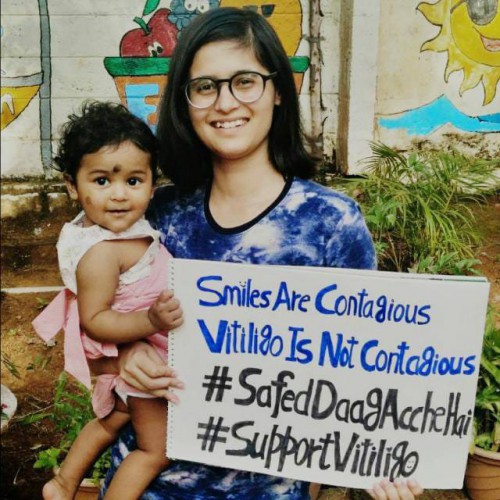 #SupportVitiligo is a volunteer driven initiative founded by SushAmita Pradeep Jain (a person with Vitiligo).